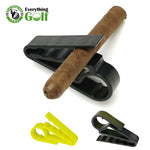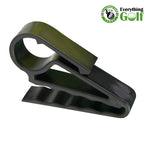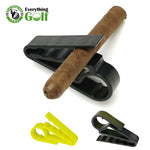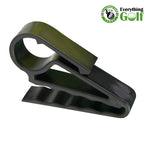 Regular price
$7.99
Sale price
$5.99
Unit price
per
Sale
Sold out
Brand Name: GLOOF
Model Number: S0172
Derivative Series: Cigar Clips for Golfers
Type: Cigar Clips for Golfers
Gloof originally developed this product for golfers. We loved how our clips became a staple for cigar users. Since launching our product, we have received feedback from passionate golfers and users all over the world who love how easy it is to utilize our clips and the great looks they have while giving the cigar clips for golfers a premium feel. The cigar clips are made of the finest abs plastic material, making them durable.
Enjoy smoking cigars while playing golf with family & professionals with these cute cigar clippers. The product comes with one piece of cigar clip! We have kept the pricing affordable for golf lovers worldwide. The cigar holders are small and lightweight, making them travel-friendly. These classic cigar holders can be used for a long time as they are rust-free.
These cigar clips for Golfers come in various color options like yellow, green and black. One interesting thing about our product is that you can use it for multiple functions. These clips can be clipped to golf carts and golf bags as well. Our clips are fast and efficient and make a big impact in adding motivation and style to your tournament outings! Gloof product model S0172 is your go-to source for cigar clip needs.
Share
View full details